There are many ways to approach a job application and endless amounts of information you can choose to include but what are the things that really make a difference?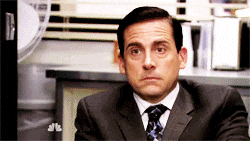 Let's start off with a little analogy…
Think of a food you absolutely love, a food that can make you hungry at the single thought of it. It may be McDonalds, Chocolate, Pizza, etc but just think of one.
Now assuming that because you love that food everyone else does too is a failed assumption because EVERYONE has different tastes with some people who may even hate it.
Example:
If you were to go fishing, what would happen if you bait the hook with chocolate? You would have a pretty quiet day…
But what would happen if you bait the hook with worms? The fish go nuts because it appeals to them and you'll catch a hell of a lot more.
See job applications are very very similar because in order to draw the right attention, you need to "bait the hook" based on what entices the employer.
This is an absolute sure fire way to demonstrate the extra efforts you have undertaken and ensure you stand out and that your application progresses. But how exactly do you "bait the hook" to get an organisation to bite?
I like to break it down into two types of content:
Info internal to the organisation
Info external to the organisation
Internal information includes things like:
The culture of the organisation
Internal initiatives or things about to launch
Movements and visions for the future
Insider knowledge about the role you're applying for
I have found the best way to access this info is through networking with people who currently work within your target organisation (Preferably as close as possible to the desired role or in a management/leadership position).
External Information includes things like:
Applicable industry trends and movements, both good and bad
The values, mission and vision of the organisation
General market research about the firm and especially its results
All this information can be found on the internet so it just comes down to how much you're willing to learn.
This info can be used in simple ways that make an incredible difference such as:
Expressing your fit and ability to embody the values in your cover letter
Topic points for questions to ask the interviewer in your interview
Your understanding of the importance of culture and why you're a perfect fit for theirs.
And so on
By linking on level they are already interested in will really reach out to them and ensure you aren't forgotten so always make sure you "bait the hook" based on what they can't resist.
Now, it's your move:
Do your research and network
Collate internal and external information
Understand it include it in your written and verbal application