Being equipped to successfully demonstrate your experience in an interview is a skill in itself as it will not only advertise your suitability for the role but showcase preparation, structure and clarity.
Interviews are a powerful method to weed out those who are prepared for the role and those who are just "winging it" so making sure you have the right process to prove yourself is paramount… But how exactly can we do it?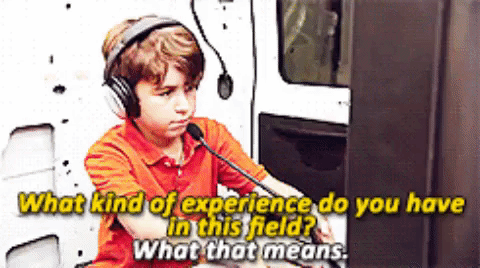 For those who are unfamiliar with what "experience questions" are or are yet to undertake a job interview, think of them as questions used by the interviewer to assess your level of experience in relation to the role you're applying for.
A few common questions I've had through my experience include:
When's a time you've had to overcome conflict?
Can you tell me about a time you demonstrated leadership?
Have you ever had to have a tough conversation?
Along those lines… ANYWAY the part you're all here for is how to blow those questions out of the park and it is a simple 4 step process called STAR.
STAR broken down represents:
Situation
Give an example of a situation you were involved in that resulted in a positive outcome
Task
Describe what you had to accomplish
Action
Talk about the specific actions you took, preferably with power verbs (I did, I controlled, I influenced, etc) mentioning tools and techniques used.
Result
Discuss the result that followed
Remembering to use this process will naturally allow you to break down the whole experience and outlay it to them. Easy ways to use it are with starters like…
A situation where I was required to be/demonstrae *ENTER SKILL* was/is…
The task at hand was….
The actions I took to ensure its success were…
The result of that was…
The best part about this process is that it will show you're prepared and really allow you to breakdown your suitability for the role.
As well as this, it will make average examples look great and great examples look amazing because of the way it breaks down and analyses the situation and your relation to the result.
Demonstrating diversity in experience is really appealing too so don't be scared to give examples that are outside of your work experience.
So there you have it, remember the STAR approach because if interviews were an Oreo, this would be the cream in the middle holding everything together.
Now it's your move:
Situation
Give an example of a situation you were involved in that resulted in a positive outcome
Task
Describe what you had to accomplish
Action
Talk about the specific actions you took, preferably with power verbs (I did, I controlled, I influenced, etc) mentioning tools and techniques used.
Result
Discuss the result that followed